Canceling the appointment from the email notification
If you have notifications turned on, you or the customer can click on the link from the email notification and modify/cancel the appointment.
Canceling the appointment from the backend Calendar
From the calendar view, you can delete the appointment by clicking on it and then clicking on "DELETE"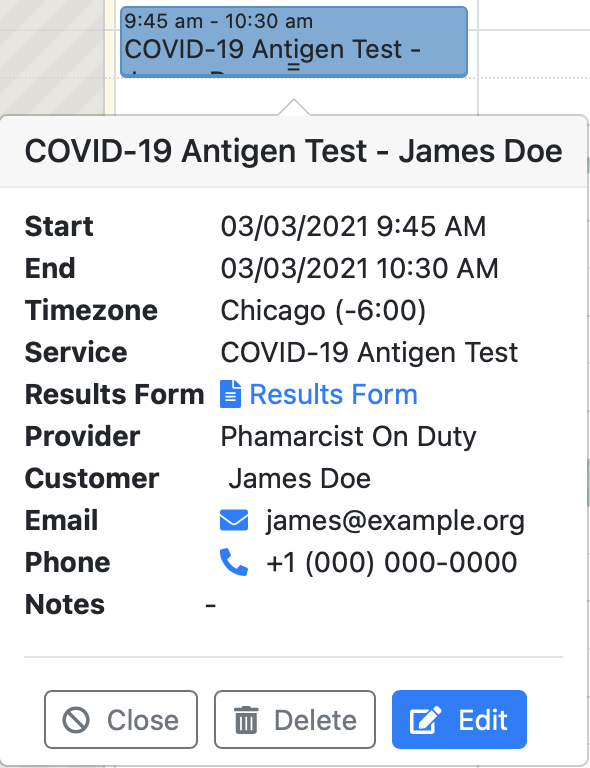 Finding the Appointment by Customer
From the backend, click on "Customers" and search for the customer. You can see the appointments for this customer and view/modify/delete as needed.